Size Guide
Sizing information
SIZE CHARTS
Let us help you take the guesswork out of finding your maternity size and help you look and feel great!
Clothing
Generally, our maternity clothing should easily pair up with your pre-pregnancy size, effortlessly embracing your growing baby bump. Each product has sizing information to help you get the right size as each brand may fit slightly differently.
We've summarized each brand sizing below to help along the way:
LEGOE.
LEGOE. size ranges are 0, 1, 2 ,3 or 4. All of their fitted styles are made with durable stretch fabric that grows with your bump so we recommend going your pre-pregnancy size. We recommend reading the product fit notes before purchasing and if you have any further questions to help you get the perfect fit, please email us at contact@mummyista.com
Please note: this chart is meant as a guide only as people will take measurements differently. Sizing choice is ultimately the choice of the buyer and needs to take into account personal preferences of style and fit.
ACCOUCHEE

MOVEMAMI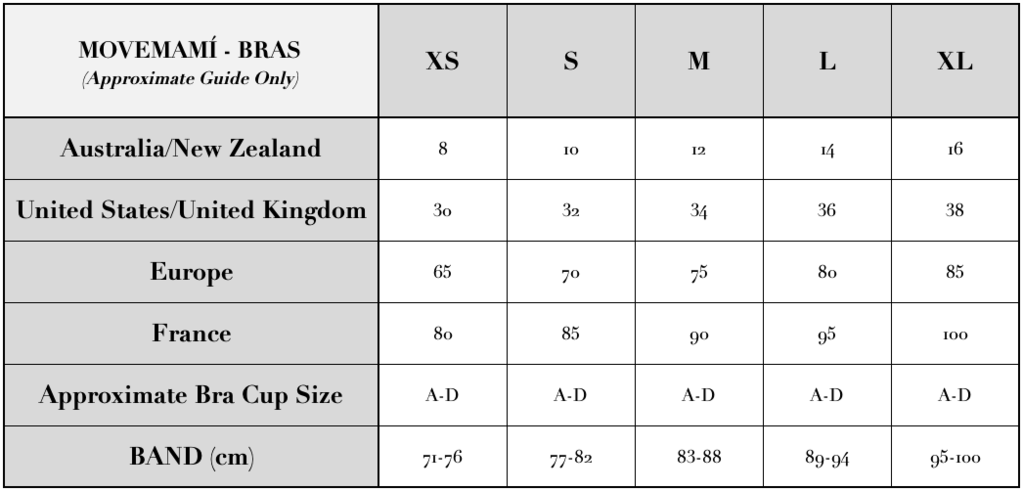 Mamagama
Maternity clothes should fit just as your regular clothes do, allowing room for a standard weight gain of 25-30 pounds. If you feel you have gained or will be gaining more than an average pregnancy weight gain, please go up one size. If you're carrying twins, we suggest going up one size.
Our maternity clothing size charts and measuring tips will help you order the correct size. If you don't have a measuring tape on hand, simply use a piece of ribbon or string and line it up against a yardstick.
T- Shirts: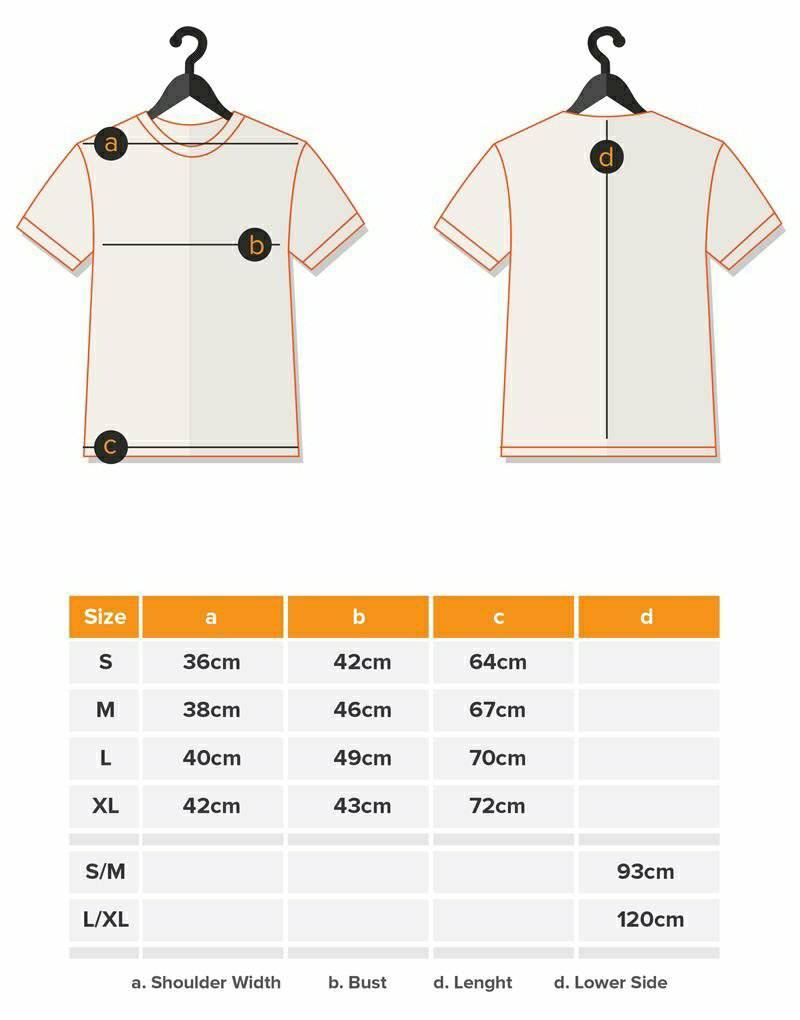 Swimsuits:
US Sizing:
S / M = 0, 2, 4
M / L = 6, 8, 10
L / XL = 12,14
EU Sizing:
S / M = 32, 34, 36
M / L = 38, 40, 42
L / XL = 44, 46
UK Sizing:
S / M = 4, 6, 8
M / L = 10, 12,14
L / XL = 16, 18
Mothers En Vogue:
Whether it's a maternity top or nursing dress, determine your size based on your current bust measurement. Measure around the fullest circumference of your bust and refer to sizes as per the above to get the best possible fit. If you are in-between sizes, we suggest choosing the next size up, particularly if you are in the early term of your pregnancy.
Use a non padded bra when taking measurements. It is important not to use your bra size number as a reference for size selection, ensure to measure your bust at the fullest circumference for a more accurate fit. Each MEV size is designed to accommodate an anticipated extent of growth, particularly around the bust and belly circumference. Crafted in high quality stretch fabrics, their designs shall fit you from when you start showing (probably around 16 weeks) and ideally, to the full term of your pregnancy. Through the course of your pregnancy, your bust measurement may increase from one size to another, in which case, we recommend that you re-fit.

Bottoms:
Determine your fit for MEV maternity bottoms by measuring your hip size (note: this is not your waist measurement). For any bottom style, be it shorts, skirts, pants, jeans or leggings, measure your current hip size at the fullest and then refer to the chart below for the corresponding MEV size.
Each bottom size – determined by your hip measurement - is designed with a tolerance for expansion in belly circumference which we expect to accommodate you to full term. Through the course of your pregnancy, your hip measurement may increase to the next size range, in which case, a re-fit is recommended to assess the need for a new sizing.
MEV bottoms are constructed with waistbands that stretch for anticipated growth per hip size. Care and attention is paid to subtle but critical details such as technical proportions and specifications that must be uniquely considered for the pregnant shape

Bellyvable
| | | | |
| --- | --- | --- | --- |
| Size | UK | US | EU |
| S | 8-10 | 4-6 | 36-38 |
| M | 10-12 | 6-8 | 38-40 |
| L | 12-14 | 8-10 | 40-42 |
9 Fashion
| | | |
| --- | --- | --- |
| Size | Breast (cm) | Hips (cm) |
| XS | 82-86 | 90-94 |
| S | 86-90 | 94-98 |
| M | 90-95 | 98-104 |
| L | 95-100 | 104-110 |
Kids Boutique