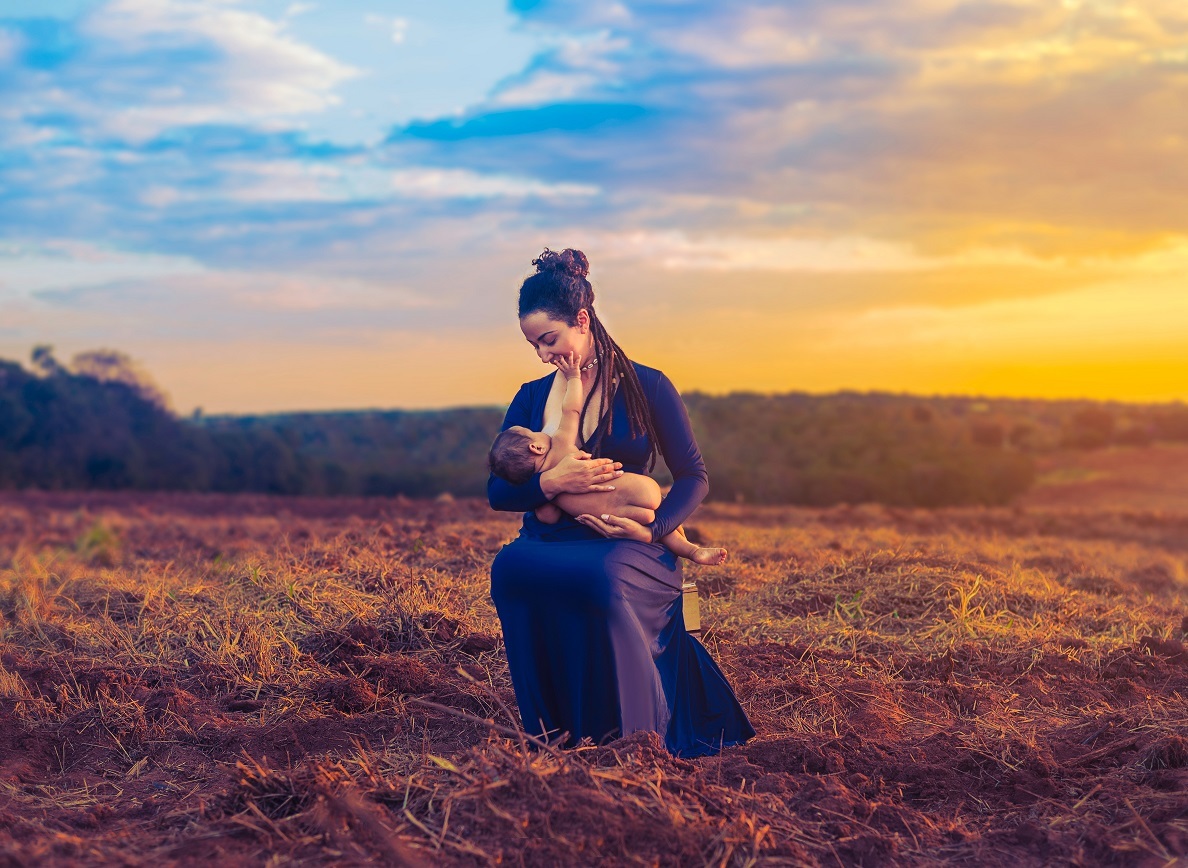 Breastfeeding - its not always easy
Breastfeeding is one of the most natural things in the world, and it provides the best source of nutrition for your baby. It is also a deeply personal choice and only you can decide if its right for you. If you have made the decision to breastfeed you may be of the view that it should be simple, but some new mums struggle in the early days.
If you're an expectant mum or have just welcomed your little one into the world, you might find breastfeeding difficulty is a subject that is not always openly discussed. To help put you at ease, and especially to help you through the early stages, here are a few things you need to know:
Discomfort
You may have been warned about discomfort, and many women worry that they're 'doing it wrong' when this occurs. Just remember, that any discomfort you are feeling is not caused by anything you have done. Your nipples take a while to adjust to a little person suckling. However, if you persevere for the first week or two things will get easier, we promise!
If you're experiencing pain, it could be that the baby is not latching on correctly which could result in sore, cracked nipples and at worst, mastitis. If you are feeling unsure, ask to speak to a hospital lactation consultant or your midwife—they can provide information and support to help you perfect the technique. Also, speak to other mums that have successfully breastfed, as they are a wealth of knowledge and support. In the UAE there are groups on facebook such as 'Breastfeeding Q&A Dubai UAE', and 'Breastfeeding Mums in Dubai'. Also check out La Leche League UAE, La Leche League is an international, non-profit, non-sectarian organisation dedicated to providing education, information, support and encouragement to women who want to breastfeed.
Make sure when you are breastfeeding that you are comfortable and relaxed. Choosing an appropriate chair (with good back support) and investing in a breastfeeding pillow to support your back are great ways to start. Nipple shields offer some protection and nipple cream can be a real help—one that is organic is a fantastic idea, as you don't need to worry about washing it off before you feed.
The First Few Days
You do not produce much milk in the first few days. It can take nearly a week before you start producing what looks like a reasonable quantity. However, don't worry that your baby isn't receiving enough nourishment from you. What your body produces for the first few days after you give birth is called colostrum. Although it is not produced in substantial amounts, colostrum is comprised of all the goodness your baby needs. It really has fantastic properties! It contains protein, carbohydrates, fats, vitamins, and minerals. It also contains antibodies that help your baby fight bacteria and viruses.
When your milk production is established, you may want to consider manually pumping some, or using an electric breast pump. They may take a little while to get the hang of but are great investments if you have a busy schedule or plan to go back to work. It also means dad can take a turn feeding the baby, giving you some much needed rest. Freezing your breast milk is a great idea, as it means you can use it to bottle feed your baby at a later date.
Appetite and Thirst
No one tells you just how much of an appetite you will develop whilst breastfeeding. As the baby suckles, your body releases the hormones oxytocin and prolactin, making you feel extremely hungry and thirsty. You might be tempted to reach for another biscuit—and the odd treat now and then won't hurt—but remember, they contain little nutrition and empty calories! Keep healthy and nutritious snacks close to hand, so you can eat when needed without having to worry about preparing something, especially at night. You need foods that will help provide you with the extra calories required while breastfeeding, and with the vitamins and minerals needed for both you and the baby. For example, having portions of low-fat yoghurt, cereal with low-fat milk, mixed nuts, raw fruit and vegetables, non-processed cheeses and crackers, and even hard-boiled eggs are excellent choices. Remember to always keep a glass of water handy too, because you will work up a thirst while breastfeeding.
Keep a Change of Clothes Close to Hand!
You may have been warned that your milk can leak through your clothing, but you could be surprised how little it takes to trigger a response—just hearing your baby's cries will cause an automatic response to produce milk. This is fine when you are at home, but can cause issues when you're out and about. Once your milk starts flowing, always make sure you have a spare top and bra close by or pop spare ones in your nappy changing bag when you go out. It doesn't happen to everyone but if it happens to you, breast pads are a must , and a variety of disposable and washable ones are available. They fit snuggly inside your bra and are great for absorbing leaks.
Day time nursing bras come with a drop cup feature for discreet feeding, and there are bra back extenders that help you to adjust to your changing shape. It is important to feel confident in your own skin, and Mummyista offers nursing bras that are both functional and beautiful—perfect for work, or a special night out.
Sleep bras are also a great idea; they are specially made of a stretchy material to make them comfortable to sleep in. Some come with a drop-down cup, whereas others are designed to pull up or down. You can also use breast pads with these, to avoid waking up to wet sheets from unexpected leaks.
When breastfeeding, investing in functional nursing wear can help make breastfeeding that bit easier, especially when out and about and for those nights spent feeding and bonding with your baby. At Mummyista you can find a range of breastfeeding friendly clothes that are practical yet stylish.
How Often Will My Baby Feed?
They're only small, so how often do they need to feed? You may have been advised that your baby will demand to feed every two to three hours. However, all babies are individuals, and some mums may find themselves spending a lot of time breastfeeding. Some babies may feed every hour, while others may do so less frequently, but it can feel never ending. The worst thing you can do is stress about it, as this may affect your milk supply. Now is the time to concentrate on you and the baby. This obviously can be difficult, especially if you have older children, so make sure you accept those offers of help from friends and family members. This could be as simple as looking after the kids while you take a nap, or helping with meal preparation, household chores etc
It might be tricky in the early days, but once you have a regular flow of milk, establishing some sort of routine can make your life a whole lot simpler. Remember, your body will produce the correct amount of milk for baby's needs.
Breastfeeding is a deeply rewarding and intimate experience, which has countless advantages. It's an instant way to soothe your baby, and breast milk is always at the perfect temperature – never too hot or cold. It can make getting out the house so much easier, without the added need to carry around bottles and formula. Many women also find they experience a confidence boost from having fuller breasts and finding new clothes that flatter their blossoming figure is a real treat!
As well as a lovely way to spend bonding time with your baby, you know that by breastfeeding you're providing them with all the nutrients they need to grow strong, and healthy, a great start in life for your little one.
Photo by Leandro Cesar Santana on Unsplash
Leandro Cesar Santana