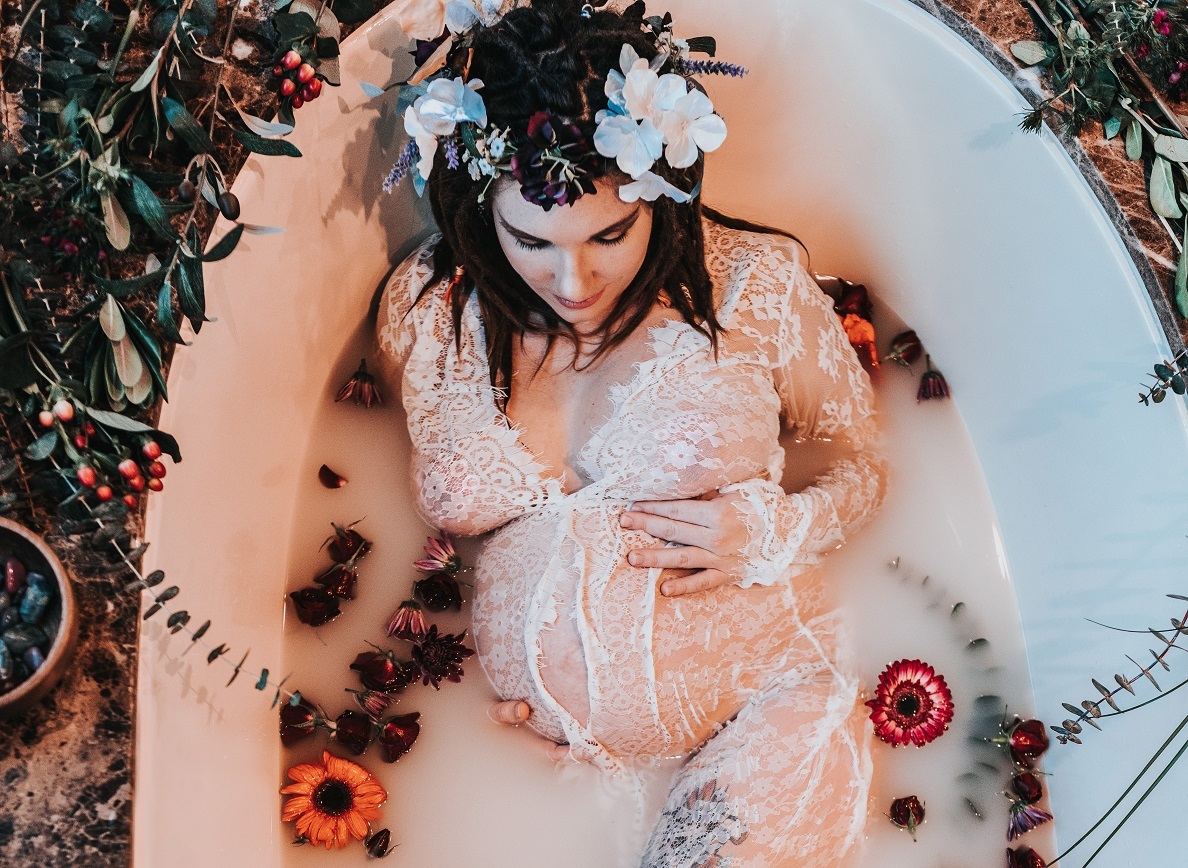 Pregnancy Trends 2020
by Tracy Preston
If you're a mum or about to become one you are no doubt clued up on the latest trends where pregnancy is concerned. What about 2020 though ?...
Which trends are likely to fade away and which will stay?
Check out a few of my predictions for all you #mummyistas out there
1. Milk Baths and pictures of
This has been a fairly new trend throughout 2019 and has been a new favorite for those social media posts – especially where a few flower petals are added to the scene. They're actually really good for the skin too so why not! Go on feel like #Cleopatra for the day!
This looks like a stayer and will no doubt be around in 2020 also.
2. Revealing Bump Pics
Baring all became popular way back – think Demi Moore and that magazine cover. The pregnant form is beautiful and should be celebrated however, more and more mums to be are choosing to keep those more revealing pics to themselves and not post on social media etc why – because privacy is becoming more and more important in today's world and its nice to keep something to yourself.
3. Baby Showers
don't panic! They're not going anywhere however more and more ladies are opting for a more low key celebration of their imminent arrival – 'the Baby Sprinkle' . This is particularly popular with mums who are on their second or third baby where they don't need so much stuff as they already have most of it. Some couples are also choosing to celebrate once baby is here and friends and family can come by and see the bundle of joy and new parents all at once at one set time limiting the number visitations at what can be an exhausting and overwhelming time.
4. Neutral , minimalist nurseries
The more earthy and neutral tones became a staple look in 2019 and this looks set to stay in 2020. This kind of décor creates a more relaxed and calm feel to a room where lets face it much sleeping is (hopefully) going to be done. It also allows the room to grow with the little one as it stands the test of time for all ages. Natural materials such as reclaimed wood and bamboo are more used as sustainability looks set to continue.
5. Natural Clothing and Toys
The neutral décor ethos extends to the clothing and toys also with more eco conscious parents looking to be less wasteful and mindful with their purchases. More neutral shades of clothing made from eco friendly fabrics are kinder to the environment, the skin and can be repurposed more easily than gender biased clothing or 'fashion' threads that may not last the season.
6. Keeping Fit during and after pregnancy
Women are much more aware now of the benefits of exercising during pregnancy and there are so many more classes and programs tailored specifically for pregnancy. This is a welcome trend that looks set to increase way into next year and long after. After all healthy mummy, healthy baby.
7. Gender Reveals
Its been popular over the last couple of years to host a party revealing the sex of the baby and there have been many inventive ways to do this with balloons popping in a mist of blue or pink to cutting cakes with the filling revealing all. This may be a passing phase though as people go back to basics of keeping the gender secret to themselves with the privacy agenda set to increase.
8. Belly Casts – a thing of the past?
Yep you've seen them – plaster casts of the pregnant tummy. A rather bizarre trend – personally I cannot imagine a preserved bump – displayed as an ornament on a cabinet for all to see, but hey just my view.
9. Birth Photography
Having the birth of your baby captured on camera or video is the choice of more and more women these days. Those first moments that are so precious and used to be forgotten can now be kept as a keepsake to look back on and take you back to that amazing moment- a flash in time. I think birth photography will grown in popularity but be kept private by the majority for their eyes only.
Have you got any predictions – perhaps some new trends not out yet ?